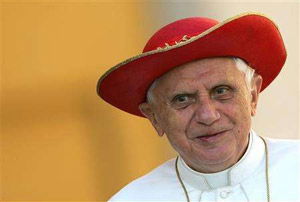 IN his farewell speech on leaving Barcelona Pope Benedict XVI recommended that women find fulfilment in the home and their work.
Leaving aside Ratzinger's assumption that although celibate he is competent to assess women's needs, it is not easy to suggest where else they – or their partners – could be expected to find fulfilment, independently of whether their family structure would meet with papal approval.
Photo Credits: Waka Jawaka.