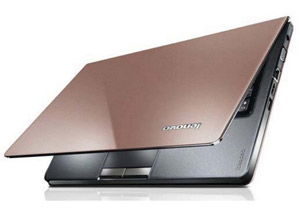 LENOVO's latest notebook is the IdeaPad U260. It has a stylish and classy look and feel to it with its magnesium-aluminium alloy casing in either Mocha or subdued Orange colour variation and is just 18mm thick. It is powered by an Intel Core i3/i5 processor and 4GB of memory as well as a 320GB hard drive, integrated Intel HD graphics with HDMI connector.
It has a 0.3-megapixel camera on the top of the 12.5-inch screen.
It has a handy spill-resistant keyboard and a two-button touch pad with multi-touch and scroll function.
It boasts a Dolby Advanced Audio system with sterio speakers and there is also the standard WiFi and Bluetooth.