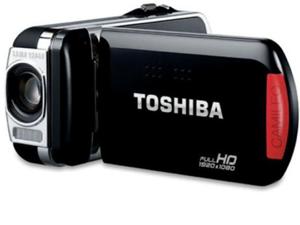 THE swanky Camileo SX900 palm-sized Full HD camcorder by Toshiba has a flip-out LCD, eight megapixel photos and a 9x optical zoom. It also features anti-shake technology, electronic image stabilisation, to prevent judder and blur, especially when shooting at longer focal lengths.
There is a built in flash for indoor snaps. The menu system options are more fully featured and comprehensive. The battery is charged within the body and can last for 60min of continuous usage.
There is no built-in storage capacity, instead everything is stored on an SD card.