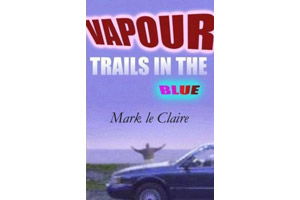 By Mark Le Claire – A jolly good yarn from the outset, Lyle Heapy arrives at Gatwick Airport to start his journey to Spain, not expecting all the twists and turns that he will find there. Waiting for take-off, he passes the time thinking about his fellow passengers and one young lady in particular.
He settles on the Costa del Sol, where a variety of colourful characters pass through his life. The author beautifully captures the ambience of a place where bars become meeting places for ex-pats who wile away the days in an alcohol-induced daze.
His new acquaintances include Delia and Rudolfo, who came for a short visit and ten years later have still not moved on. Cheryl and her man Damon, with a violent temper. And Percy, who is existing from one drink to the next, unsure what day it is.
To keep a roof over his head, Lyle takes on various jobs 'house-sitting', a situation which suits his lifestyle as it gives him time to tour the local bars and hear all the gossip.
He can also put the thoughts he had about the young lady at Gatwick Airport into action.
Eventually, life gets weary and he sets off to Pamplona with two new friends, encountering many more adventures en route.
Pamplona is bursting at the seams with people as the San Fermin bull-running is on, and it is almost impossible to find accommodation.
Nothing ever seems to go as Lyle plans, expects or hopes, but in the end, it all turns out OK.