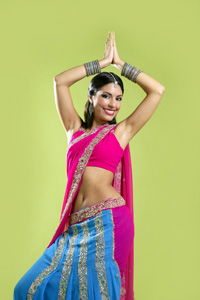 Located just off the main street in Alhaurin del Grande, Ganesha has gained a well-deserved reputation for excellent value, good quality Indian cuisine and their policy to allow you to eat as much as you like from the à la carte menu and pay just €10.95 is fairly unique among Indian Restaurants.
They also offer a free home delivery service on their standard menu and a 10 per cent discount for takeaway meals from the standard menu.
On Wednesday, September 22, Ganesha are presenting an evening of Bollywood Dance. They offer a special menu priced at €10.95 followed by a demonstration of this popular Indian dance style and then, with a little tuition you can dance the night away.
In addition every customer will be given a ticket to enter the free draw for a fully loaded Acer laptop computer. Seating for this evening is limited to 60 so reservation on 952 597 053 or 672 238 282 is advised. Great food, exciting entertainment and a 60 to 1 chance to win a laptop! See you there.
Ganesha
Calle Gondola
Alhaurin el Grande