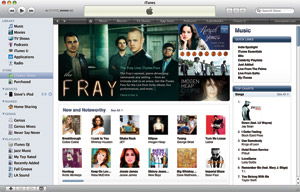 iTunes accounts that are linked in with Paypal have been the target of a scam that has had some users complaining that they have been cleaned out. Apple and Paypal have so far publicly refused to comment on the matter, but experts say that users have probably been the target of an email scam rather than a serious problem with Apple's servers or the iTunes application.
Stories of what has been happening to victims are starting to appear across the Internet.
"I just got hacked for $1000 worth of software, videos and music" tweeted one user.
Another told the technology blog TechCrunch: "My account was charged over $4,700. I called Paypal security and was told a large number of iTunes stores accounts were compromised."
Apple would not comment but did say that they had recently implemented new security measures.
If you are worried or think this could affect you, double and triple check your bank account and contact your bank if there are any anomalies. For all users of iTunes it would also be wise to change your account password immediately.