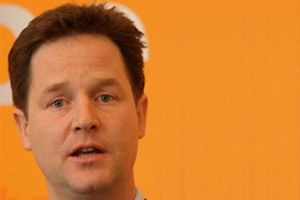 NICK CLEGG, the other half of the Tory-Lib Dem coalition, was only half-right when he said that Trident was not vital to someone on housing benefits. With Britain's over-stretched finances and taut economy Trident is vital only to those who live in the past and cannot see that nuclear deterrents are nothing more than an ostentatious and costly bluff that is never called.
Blood money for blood price
TONY BLAIR pledged to pay the blood price in George W Bush's war on terrorism, but British troops settled Blair's debt with their lives and injuries. Now, as sop to his conscience, Blair is to donate earnings from his memoirs to the British Legion which is unlikely to look this particular gift-horse in the mouth. But whichever way it is viewed, this is just blood money.
A matter of timing
A CONSPIRACY theory is always more attractive than the less exciting truth although the supposed suicide of Dr David Kelly in July 2003 does appear to be both out of character and medically implausible. But however the evidence against suicide stacks up, why did dark forces not kill Dr Kelly before he denounced the dodgy dossiers that took Britain to war, instead of afterwards?