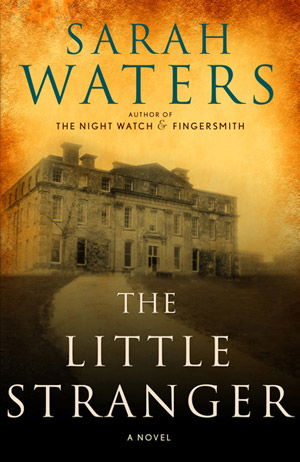 Book Review by Meg McKenna.
Summer 1947 in rural Warwickshire, Dr. Faraday visits Hundreds Hall. It is not one of the family, Mrs. Ayres or her two adult children who are ill, but their 14 year old servant. And so begins Dr. Faraday's year-long, fateful association with the family. He remembers his first visit to the Hall, aged ten.
It was Empire Day and the Colonel and his wife presented medals to local children Faraday was taken into the Hall, banned to the villagers, as his mother had been a nursery maidther. Now the Hall is falling into serious disrepair, roofs leak, paper is falling from walls: there is not enough money to keep the generator in fuel so oil lamps and candles are used. Dr. Faraday develops a fascination with house and family, as both sink into madness and degradation. Is the family's descent due to something supernatural or a failure to adjust to the changing times?
Waters has written a gripping Gothic novel worthy of it's place on the Booker Shortlist. The storyline progresses slowly, but the tension builds in an understated way. Waters deals with the radical changes taking place in society after the war. The Ayres, landed gentry, have to help milk cows on the home farm, whilst the son of their nursery maid has joined the professional class. Neither is comfortable in the new equality but there is no going back. Whilst Britain is on the cusp of a new society, it is also moving from supernatural explanations of madness to psychological ones. But is there really something directing the actions of the inhabitants of Hundreds Hall?
By Sarah Waters
This book, together with around 200 more, can be borrowed from the Denia English Lending Library, Passeig del Saladar 91. Open Monday – Friday 10.0 to 1.00. For further information contact [email protected]