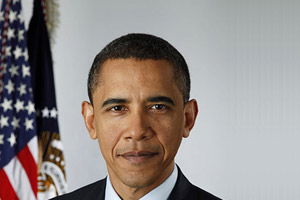 BARACK OBAMA announced that on August 31 the United States will cease combat in Iraq. The war will be formally over, unlike the terrorist conflict engendered by George W Bush, aided and abetted by Tony Blair. Together they ignited an inferno of hatred towards the West that will not end on August 31 this year, next year or any year in the foreseeable future.
Grain of truth
OIL and gas-rich Russia is also one of the world's principal cereal growers and exporters but faces a poor harvest following its worst drought for 50 years, a recurring misery that even now continues to haunt governments.
And as speculators turn their attentions to grain, prices will rise in a sombre reminder to the well-fed that old spectres still stalk the planet.
All at sea
SOUTH KOREA'S own investigation into the sinking of one of its warships is expected soon but North Korea denies involvement while Russia suggests that a sea mine – not a torpedo – was to blame.
If South Korea turns the other cheek instead of going for the jugular this would be indescribably reassuring for world peace, but will pride – and Washington – allow it?