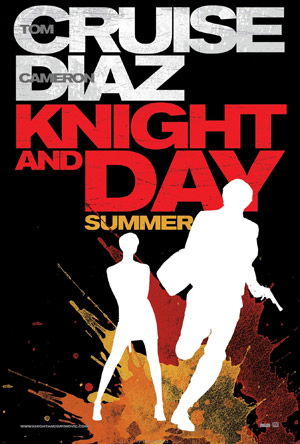 Knight and Day follows the adventures of Roy Miller (Tom Cruise), a rogue spy and June Havens (Cameron Diaz), a car restorer, who accidentally run into each other at Wichita Airport. Havens is making her way back home to Boston after picking up spare parts for her dad's classic GTO car.
Once on board Havens is completely taken with Miller who, whilst she is freshening up in the restroom, is attacked by the remaining passengers and crew. After she emerges from the restroom he informs her that everyone onboard is dead, including the pilots. Thinking that he is joking, Havens plays along until Miller enters the cockpit and she sees the dead bodies being thrown around the cabin.
After crashing into a corn field Miller delivers Havens safely back home after drugging her and warning her not to discuss him or that night's events with anyone, especially with federal agents who, despite assurances to the contrary, will imprison or kill her.
She is smack in the middle of all the chaos just because she happens to be a witness to something called the Zephyr, a perpetual energy source. June has to figure out who she can trust in this crazy situation; the FBI or Roy? During the course of the story, June and Roy travel all over the globe to keep the Zephyr away from the bad guys. The FBI and many others are after Roy and the Zephyr, but it turns out that Roy is being framed by his former partner who wants to sell the Zephyr to terrorists.