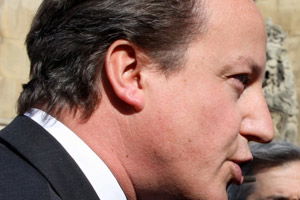 DAVID CAMERON was brave to compare Gaza to a prison camp and later declare that Pakistan should not be allowed to promote the export of terror. But what possessed him to say that Britain was America's junior partner in 1940? At that time Britain stood alone with no partners at all and any assistance forthcoming from the U.S. was sold dishonourably dear.
Log jam
COMPLAINTS from Washington that disclosing the Afghanistan war logs was irresponsible and posed "a real and potential threat" imply that politicos and the military believe the public swallows the official line. The logs merely confirm what was already suspected and threaten only the unreal, surreal world of the big boys with big guns who can never grasp when they are getting it wrong.
A non-BP moment
CHINA'S recent oil spill when two pipelines exploded has been contained and will not reach international waters. Everyone can now heave a sigh of relief and concentrate on matters like trade because although there are no hysterically-nurtured "special relationships" with China, no-one wants dealings to be strained – not when every country in the world is in hock to Beijing.