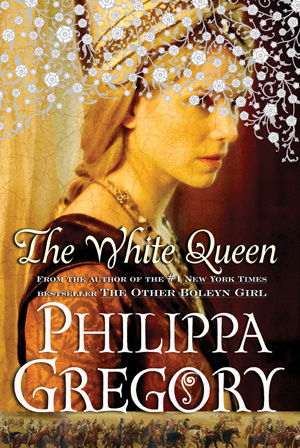 By Philippa Gregory.
Having exhausted Henry VIII's wives, Gregory has gone farther back for a series on the Wars of the Roses; this book is the first. The White Queen is Elizabeth Woodeville, a Lancastrian, who marries the Yorkist Edward IV. And so her turbulent life as wife and mother to kings begins.
Despite spending his reign fighting to retain his crown, Edward dies of a fever leaving his under-age sons to the care of his ambitious brother Richard of Gloucester, who declares himself Richard III. Gregory gives us an interesting alternative to the accepted story of the princes in the Tower, and we are left to decide who is the real villain of the piece.
Fans of Philippa Gregory will not be disappointed with her latest book. The research and attention to historical detail are as meticulous as ever. For the first time she has battle scenes to describe; notoriously difficult. But she manages to describe the chaos whilst painting a clear picture.
Reading this over the "Hung Parliament" weekend I was struck by the similarity of forming a government in Britain today and ruling in the fifteenth century. In each case the winning leader will give patronage to his allies and attempt to grind his opponents into obscurity. Edward did it on the battlefield, whilst Cameron, Clegg and Brown fought with words on national TV.
As the French say "Plus ça change, plus c'est la même chose"!
This book, together with around 2000 more, can be borrowed from the DENIA ENGLISH LENDING LIBRARY, Passeig del Saladar 91. Open Monday – Friday 10.00 to 1.00. For further information contact [email protected]