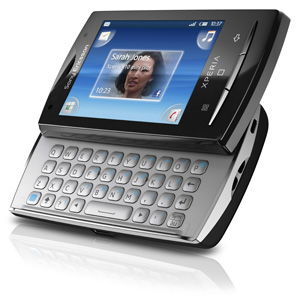 UK mobile phone operator Vodafone has announced the upcoming sale of the Sony Ericsson X10 Mini Pro, although an exact launch date is yet to be provided.
The X10 Mini Pro features a 1.55 inch QVGA (Quarter Video Graphics Array) touch-screen display with a resolution of 320 x 240 pixels, and a slide out QWERTY (style) keyboard, and it comes with the Android 1.6 operating system, although it is expected to upgrade to Android 2.1 shortly.
Other specifications include a five megapixel camera with auto focus and geotagging (the process of adding geographical identification), Bluetooth Assisted-GPS, Google Maps, integrated WiFi and 3G.