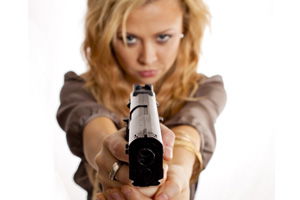 THE US Supreme Court ruled that firearms restrictions were anti-constitutional although the charter enshrining them is centuries old and relates to a long-gone way of life. Unfortunately this right is has evolved from the personal to the collective and in the first decade of the third millennium Washington's preference for firearms and weapons to resolve conflicts creates more strife than it eradicates.
Not cricket
SPORT is welcomed by political leaders needing to prevent the electorate from dwelling on more pressing issues than winning or losing a football match in a South African stadium. Politics and sport have been inseparable since the Romans' panem et circenses and regardless of results, governments everywhere bless the World Cup for temporarily deflecting the attention of the crisis-hit masses.
That's rich
HOARD cash, cut costs and create employment were the G20's tall orders for hauling countries out of their present financial mess. Despite prescriptions and remedies for floundering governments, jobless voters with nothing to hoard and no costs left to cut must grit their teeth and try to emerge from a tunnel where no light is visible at the other end.