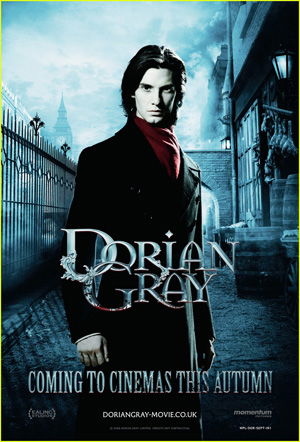 Dorian Gray (Ben Barnes) is very handsome – and very cursed. Young Dorian, an orphan who inherits a considerable fortune, arrives fresh on the London social scene and is taken under the wing of Lord Henry Wotton (Colin Firth) who introduces him to the seedy pleasures of London life and then leaves him to enjoy this new life of excess.
When Dorian sees how incredible he looks in a newly painted picture of himself, he swears to do whatever it takes to look as young and handsome in real life as he does in the picture — forever. His stunning good looks and charm soon attract the celebrity lifestyle and everything that it brings.
Dorian finds himself slipping deeper and deeper into a world of sin, sex and celebrity, seemingly without any consequences. But as his actions become increasingly evil, for how long can he hide the secret behind his eternal youth?
Oliver Parker's third Oscar Wilde adaptation uses some spectacular digital effects in the film, especially with the painting, which changes Dorian from handsome to terrible until he decides that it should be kept out of sight in the attic.
Meanwhile, Colin Firth puts in a great performance which makes him the star of the show, although young Barnes does a pretty good job at keeping up with him, although he comes over a little naïve to begin with and is more than boyishly cute than amazingly beautiful. And yes, at time, he seems a little too coy for a degenerate!
But the restrain shown by the director is quite refreshing at it could have gone too far. Although it is not the most faithful of adaptations, is has allowed a lot of Wilde's original homoerotism to shine through like never before.
The excellent cast also includes Ben Chaplin, Emilia Fox and Rebecca Hall, all given small but pivotal parts.