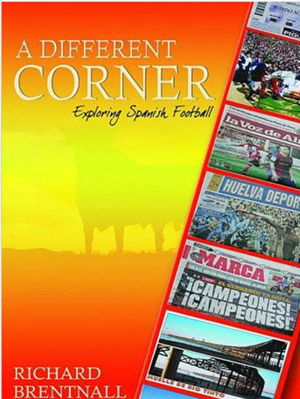 Fed up by life in a country losing its soul, sorely disenchanted by its football, and uncluttered by any ties other than his beloved club whose season ticket he still retains, Richard Brentnall took a plunge in March 2007, leaving England for southern Spain.
Embracing a new culture within this fresh, expansive lease of life, he held a particular hope: to be enabled to feel something different deep inside that would resuscitate his lifelong love of the game.
Once upon a time in England, dreams of glory were realisable by anyone, and the atmosphere on match days had been raw. The most serious affliction suffered by English football wasn't so-called hooliganism but that futility brought about by money's murdering of a once level playing field. It was accompanied by a 'health and safety' culture that saw vim in the stands largely suffocated by orange anoraks itching for prey.
Brentnall hoped this different corner would provide match day experiences to warm the cockles of his heart again and provide a scene whereby ambition could still genuinely be chased. His exploration took him the length and breadth of Spain – from Almeria to the Basque Country, to Galicia to find out how Compostela's fans dealt with their team's spectacular plummet from the top flight to the regional leagues, from Seville to the Bernabeu, to Huelva to see where it all began.
A football fan since the late 1950s, Richard Brentnall worked for The FA, has been a regular fanzine contributor, and played himself until, aged 38, a serious injury made him even slower. He now lives in southern Spain. This is his fourth book about the game.
by Richard Brentnall