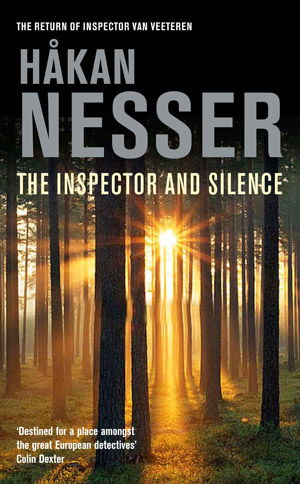 In the heart of summer, the country swelters in a fug of heat. In the beautiful forested lake-town of Sorbinowo, Sergeant Merino Kluuge's tranquil existence is shattered when he receives a phone-call from an anonymous woman. She tells him that a girl has gone missing from the summer camp of the mysterious The Pure Life, a religious sect buried deep in the woods. Chief Inspector Van Veeteren is recruited to help solve the mystery.
But Van Veeteren's investigations at The Pure Life go nowhere fast. The strange priest-like figure who leads the sect – Oscar Yellineck- refuses even to admit anyone is missing. Things soon take a sinister turn, however, when a young girl's body is discovered in the woods, raped and strangled; and Yellineck himself disappears. Yet even in the face of these new horrors, the remaining members of the sect refuse to co-operate with Van Veeteren, remaining largely silent.
As the body count rises, a media frenzy descends upon the town and the pressure to find the monster behind the murders weighs heavily on the investigative team. Finally Van Veeteren realises that to solve this disturbing case, faced with silence and with few clues to follow, he has only his intuition to rely on. . .
Swedish born crime writer Nesser has often been compared to Stieg Larsson. He was awarded the 1993 Swedish Crime Writers' Academy Prize for new authors for his novel The Wide-Meshed Net (published in the UK as The Mind's Eye); he received the best novel award in 1994 for Borkmann's Point and in 1996 for Woman with a Birthmark. In 1999 he was awarded the Crime Writers of Scandinavia's Glass Key Award for the best crime novel of the year for Carambole. His novels have been published to acclaim in nine countries.
The Inspector and Silence
By Håkan Nesser
Published in hardback on 2nd July, 2010 (£16.99 Mantle)