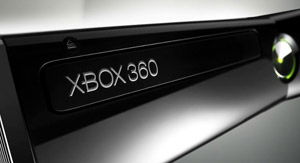 ANOTHER device made smaller, this time by Microsoft. USA customers can get their hands on the new smaller and quieter Xbox 360 game console this week. Europe will have to wait till July 16.
Microsoft announced prices will be the same as for the current Elite model, around 250 euros. Hard drive space has been expanded to 250GB and it is still possible to change the disk.
The console has a built-in wifi-n module and is finished with black, glossy paint.