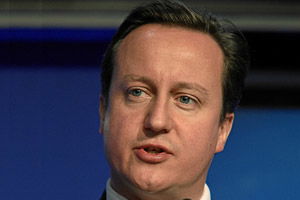 THE Saville Report found that on Bloody Sunday in December 1972 none of the 14 marchers shot dead in Derry by British soldiers were carrying guns and troops opened fire first. David Cameron's apology in the Commons will not bring back the dead but critics of his graceful admission of guilt should ponder that conciliation requires more courage than bullets.
Epic fail
WHEN Tony Blair is not selling himself as consultant, adviser and orator he is Middle East special envoy for the EU, UK, US and Russia but does little to improve the Palestinian-Israeli situation. Blair did announce last week that the Gaza blockade "could soon be eased" although his languor betrayed a liking for the role but scant appetite for the job.
Untold riches
AMERICAN geologists have located in Afghanistan huge deposits of iron, gold, cobalt, niobium and the lithium vital for mobile phone and laptop batteries. The population could eventually have more than opium as a source of income, but will the Taliban and tribal leaders allow them to profit from this new wealth? Or, more importantly, the multinationals owned by Afghanistan's current occupiers?