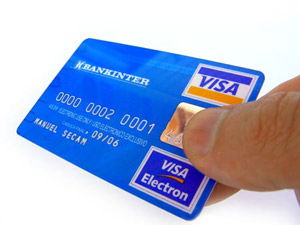 CREDIT card giant Visa developed a card with built-in keyboard and screen. By providing the customer with a unique temporary code after entering their personal number, Visa wants to prevent fraud with online payments. The system is similar to the one used for online banking.
A small battery is expect to last at least three years. Replacing all credit cards with the new version in the UK alone will cost around 1.2 billion euros, according to Datamonitor calculations.
The card was received positively with test users in the UK, Italy, Israel, Turkey, Switzerland and Germany.