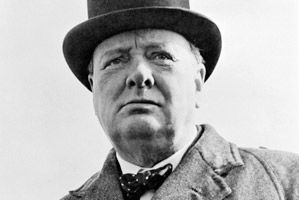 IT'S probably best not to be too observant of the newspapers or TV pronouncements concerning whose going down the drain concerning European financial liquidity. But, in almost all cases it's 'socialist governments' that pride themselves in their well meaning concerns for their fellow man.
In reality, these mega-stratified bulging political cooperatives, with more workers than necessary to complete any project, are top heavy with their own directors reaping huge salaries for steering and controlling the masses. Now, if that's not bad enough, they also give their old cronies, friends and relatives working jobs for further over-seeing management committees to keep the masses well controlled. The money they finally extend to the masses is to keep them on a tight voting line for political subservience.
All of that is well and good when times are well and the money is rolling but during early recessionary periods all this will amount to over spending to allow those in political control living in their customary extravagant lifestyles and pay out buckets of cash to those needy and demanding their daily living handouts. But, with each passing day, it isn't too long before the outgoings are colossally more than the income.
Drastic measures are always taken which amount to caning the rich for more taxes. Spain's way of doing it has been the 'stealth method" of increasing IBI (property) taxes on all apartments AND increase traffic fines almost always levied against its itinerant (passing) tourist population.
The debtors list is more than obvious, Greece, Italy, Portugal, Spain and England. Only the languages are different, but the way of running the government IS NOT. The controlling group is the party elite.
All perks begin and end with them, but as they have control of the purse strings of all taxes their benevolence usually knows no bounds.
The great man, Winston Churchill said it best and most succinctly, "Socialism is a philosophy of failure, the creed of ignorance, and the gospel of envy; its inherent virtue is the equal sharing of misery".
Altruistic motives are good and noble thoughts for the ruling socialist class, as long as someone else pays for it. And that of course are those that make more money, they can be readably taxed into equality. The predominant argument with this simple reasoning is that those that make lots of money often times are smarter than most, weigh up the options more, use critical analysis to make decisions and therefore can see the socialist coming from afar. It doesn't take much more intelligence for them to set up trusts and move residency to less taxable havens far away.
Remember, all socialist are good and just and totally benevolent to others as long as they don't have to contribute. Let the others bare the burden. But, sound Compassionate – they do.
Remember that wonderful American Democrat (labour) that almost won the presidency of the U.S. against George Bush, Al Gore, who latter reaped fortune and fame with his much popular speech concerning "saving the world" during these drastic climatic changing times. Well, Mr Gore just purchased a 28 million dollar house in Santa Barbara, California. And it has none, nix, nada of the climate control techniques that made him so much money while protesting.
Recently I had the opportunity of attending a meeting in which Spain's ruling Labour (read socialist) party made it clear "within themselves the following: they just don't want English, German, or Scandinavian residents living here and voting. They are just too well educated and might slip over to 'the other side.'
Whereas, Africans and Moroccan's present an easier public to control and mold by copious handouts and direction. It's as simple as that: northern European's are too well educated to allow the current powers to continue.
Let me also alert you to amazing new tax laws that will be coming about shortly aimed at foreigners and letting them pay to shore up the national economy. The days of enjoying Spain and not worrying about the tax man grabbing your money are over, in case you haven't noticed deductions can now be taken directly from your bank now! The only way to get it back is to enter the legal quagmire of the never-ending Spanish "justice" system.
Better wake up or lose it all!
One thing you will notice about any power elite, (those political high ups in control), have in common with the super rich—they all accommodate the highest lifestyle possible, so as to not be equal or on a par or allow any comparison with their fellow man.
By Triste Hispano