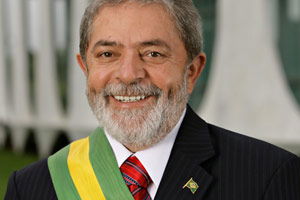 THE US-Brazil honeymoon was an unlikely coupling and President Lula da Silva's mediation in Iran's nuclear programme predictably incensed Washington. Lula maintained that his union experience had taught him that inflexible positions only further confrontation and make peaceful solutions harder to find. And as current world events show, military force and political stringency procure immediate victories but not long-term peace.
Money-spinner
GERMANY'S president, Horst Kohler, was forced to apologise and resign after admitting that military intervention assisted commercial interests. But it is sorry state of affairs when a politician must leave office for saying what most of the electorate think. Economies thrive on international conflict and during a global economic crisis a far-off war can always earn money and provide employment.
Double standards
BP might be responsible for the Gulf of Mexico oil spill but so too is the world's appetite for fuel, and pollution caused by oilrigs is ignored unless it affects affluent lifestyles. Accordingly, the Niger Delta's drinking water is tainted and farmland poisoned but it would be naive to ask why outraged calls for reparation are conspicuous by their absence.
Photo Credit: Ricardo Stuckert