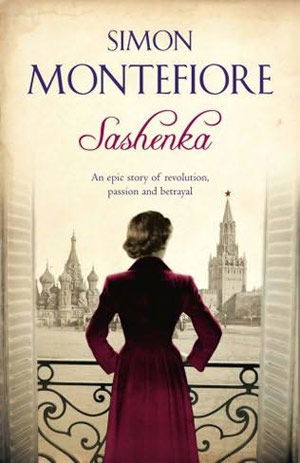 THE setting is Russia in the twentieth century, 1916, 1939 and 1994.
In 1916 the eponymous heroine is the 16-year-old daughter of a Jewish bourgeois industrialist. Despite her privileged life Sashenka joins the Bolshevik cause and is, surprisingly, accepted.
The story is taken up in 1939, just after the Terror, Stalin's decisive purges that ensured he had no opponents. Sashenka and her new family are now part of another kind of bourgeois élite: as Party members they enjoy a style of living eons away from the starving proletariat. They have a flat in Moscow and a country dacha; the very best of food, and are blessed by a visit from Stalin himself at a Mayday party.
But Sashenka makes a fatal mistake and has an affair which leads to their downfall. 1994 sees a history graduate employed by a quasi mafia boss to investigate his mother's background and the truth behind what really happened to Sashenka is revealed.
Historian Montefiori's earlier books were non-fiction. However, he has a highly developed ability to tell a fast-moving tale. His attention to detail powerfully transports the reader to the time and place he is describing. His characterisation brings the actors spellbindingly alive. The evocation of the disparate Stalinist era is chilling and addictive.
At last "Dr. Zhivago" has a rival.
This book, together with around 2,000 more, can be borrowed from The Denia English Lending Library, Passeig del Saladar 91. Open Monday to Friday 10am – 1pm. For further information contact [email protected]