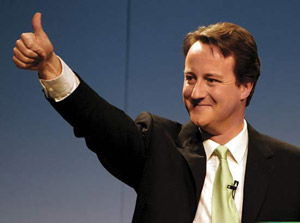 DAVID CAMERON visited European Union supremos Nicolas Sarkozy and Angela Merkel last week, a sensible move for a man heading a coalition with members both rabidly for and against the EU. Once Britain stops grumbling from afar and pulls its weight in Brussels, perhaps even sceptics will learn to live with an enemy they cannot love.
Cat's cradle
A BRITISH judge ruled that two Pakistani students suspected of terrorism could stay in Britain because they faced torture or death if deported. Entangled in a cat's cradle of contradictions speciously blamed on human rights legislation, Britain behaves neither convincingly nor coherently by also condoning outsourced torture of British terror suspects in other countries – including Pakistan.
Left, Right and Centre
AMERICAN conservatives drifted further to the Right with a champion of the Tea Party – a protest group of Republicans – winning the Kentucky primaries to run for the Senate next November. Satisfaction could be fleeting if this pattern is repeated, however, because the person most likely to benefit from a backlash rejection of radicality is the Republican's nemesis, Barack Obama.