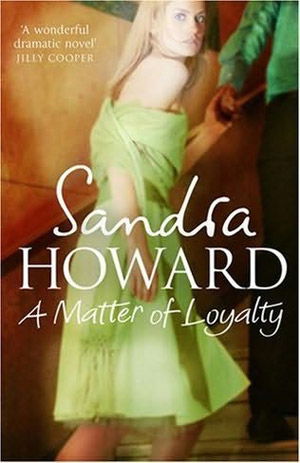 By Sandra Howard
– THIS is the third political novel by Sandra, wife of Michael the former leader of the Conservative party. Again it features Victoria Osborne, now promoted to Home Secretary. A Muslim terrorist bomb in the West End gives her political opponents ammunition in their argument to prove that a woman is not up to the job. Meanwhile, her husband William, a Fleet Street editor, decides to send a young journalist, Ahmed Khan, undercover to Leeds to see what he can discover about young British Muslim terrorist cells. Not, however, before Victoria's daughter, Natalia, meets Khan at a newspaper office party.
Khan's discoveries, his relationship with Natalia, Victoria's efforts to keep the country safe and William's dilemmas about what he knows and what he prints form a compelling story.
Having read and enjoyed Howard's two previous books, I was really looking forward to this one. However, whilst the story is topical and intriguing and the pace is maintained throughout leading to a thrilling climax, I was disappointed in the actual writing. The syntax of many sentences is so bad as to leave the reader uncertain what is meant. Also the use of the F word throughout, not just by the young people but by most characters, I found unnecessary and repellant. Maybe Howard was trying to show that she is trendy and contemporary. Some of us would prefer prose without what used to be considered foul language.
Book Review by Meg McKenna
This book, together with around 2000 more can be borrowed from THE DENIA ENGLISH LENDING LIBRARY, Passeig del Saladar 91. Open Monday – Friday 10.00 – 1.00. For further information contact [email protected]