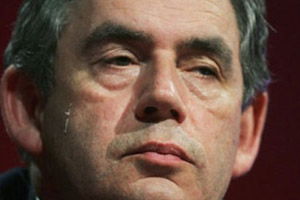 GORDON BROWN was a good chancellor while the going was good and an inadequate prime minister when it was bad but eventually he did the right thing surprisingly well when finally conceding defeat. But the time has come for new faces and last-minute warming towards Brown during his last hurrah in front of Number 10 incorporated relief at his departure.
Aversion therapy
BRUSSELS' planned severity over hedge funds will encounter obstacles because governments became addicted to raking in enormous amounts of taxes provided by "casino banking" during the boom years. The EU might prescribe its own brand of aversion therapy but recovery from any of addiction requires a resolve and motivation that cash-strapped governments are unable to summon.
A lesson to learn

A lesson to learn
YOUNG Lib-Dem voters in the grip of Clegg-mania were reputedly disillusioned after their idol succumbed to the Tory wiles of David Cameron and agreed to form a coalition government. As the young always do, they will eventually learn that life is seldom fair and for the electorate – although not politicians – disillusionment is the most they can expect.