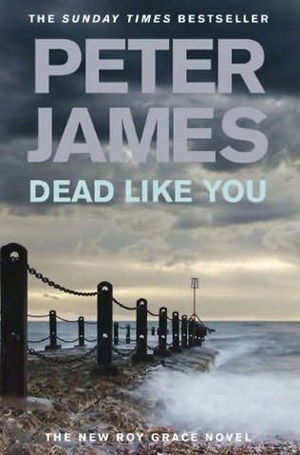 By Peter James
DEAD LIKE YOU, the sixth in the Roy Grace series by bestselling British author Peter James, tells the police hunt for a serial rapist dubbed 'Shoe Man' for his apparent shoe fetish.
Set in Brighton, Detective Superintendent Roy grace investigates a New Year's eve rape case convinced it is linked to a series of assaults by the 'Shoe Man' on five women before murdering his sixth victim and vanishing, 13 years earlier.
James wastes no time in getting the police thriller going, flipping back and forth between 'now' and the harrowing events that unfolded in 1997. Renowned for his in depth research into the inner workings of police investigations, James keeps a frantic pace adding rich layers of interconnected story arcs and believable albeit somewhat clichéd characters in perfect measures.
Set to become another summer bestseller, 'Dead Like You' will not disappoint crime thriller fans looking for a good engrossing read while relaxing by the pool under the sweltering Spanish heat.
(McMillan 27 May PB 12.99 pounds)
{jcomments on}